LATEST NEWS FOR 2017 SEASON
Welcome to the latest news page for the 2017-18 season of Warrington Photographic Society. We hope this will give you a view of the club activities and what we are up to.
Warrington Guardian
The Warrington Guardian has published an article about the lantern slides. see link.
Birds of Prey
We were fortunate to organise a workshop at the Gauntlet Birds of Prey near Knutsford with a number fo beautiful brids on display and doing flying demonstrations. Here are a few images by Christine Johnson.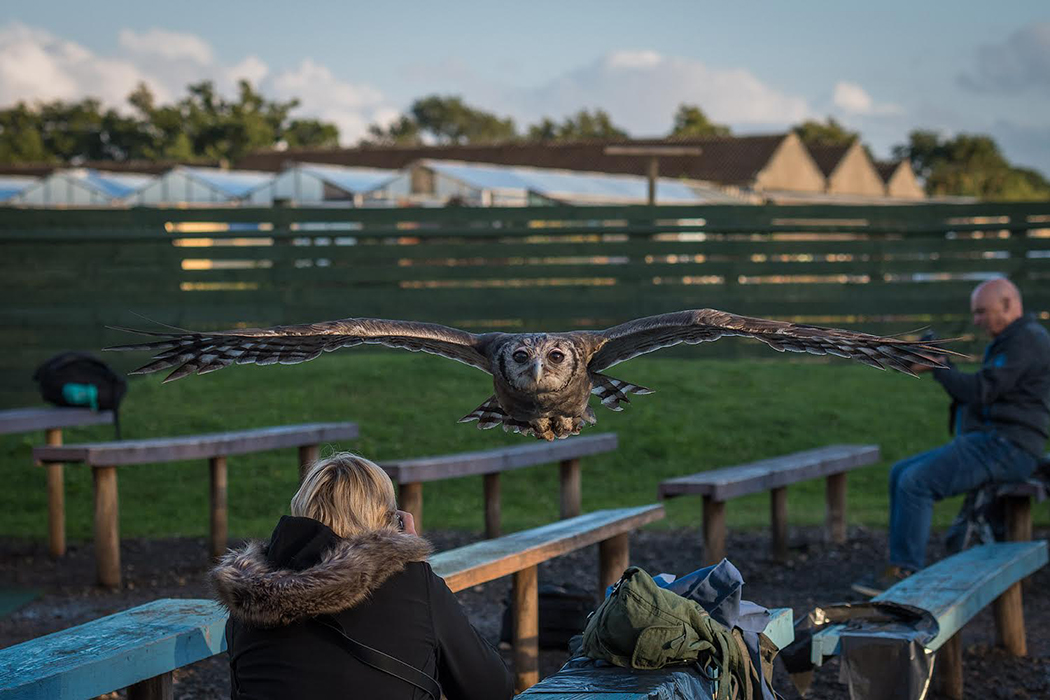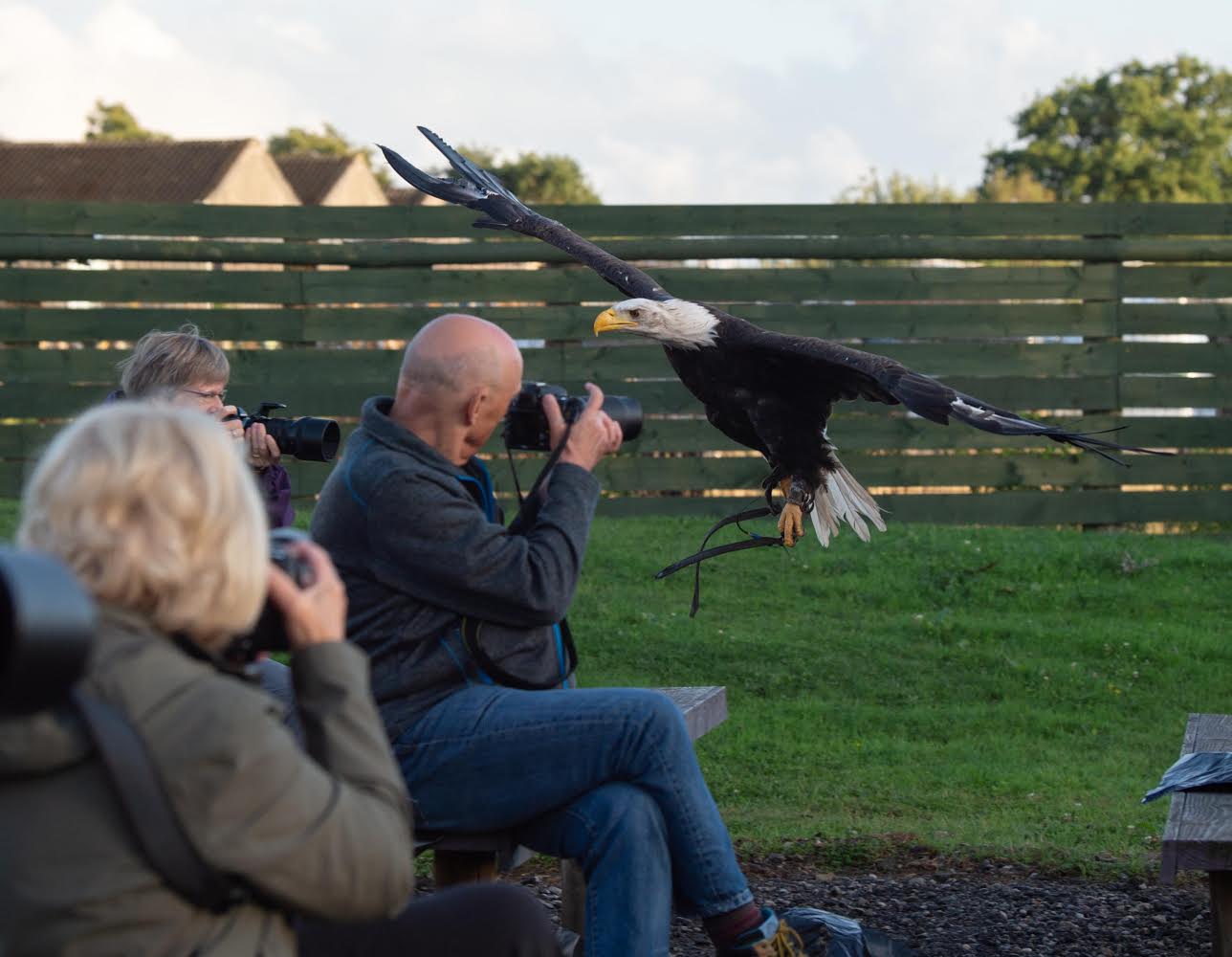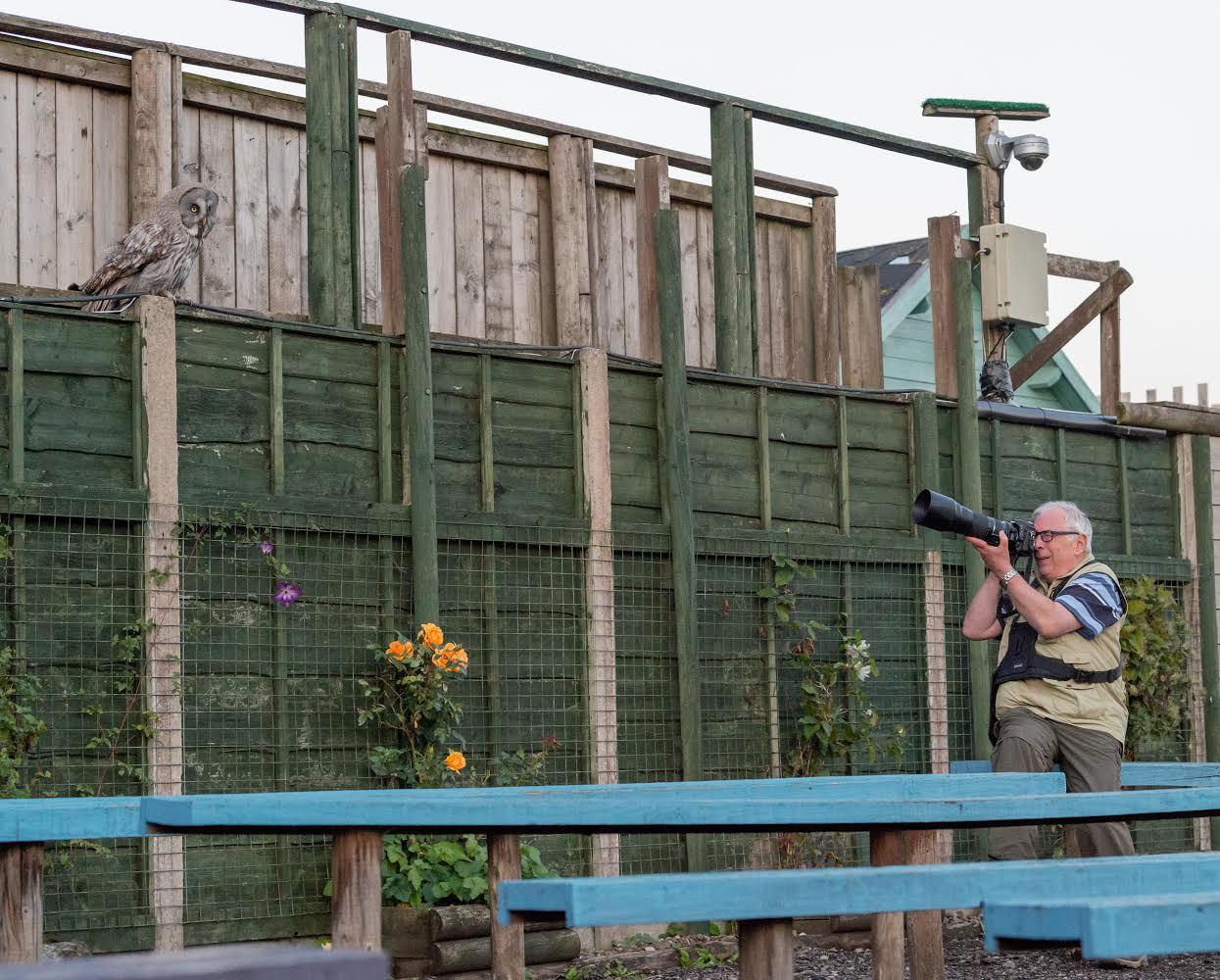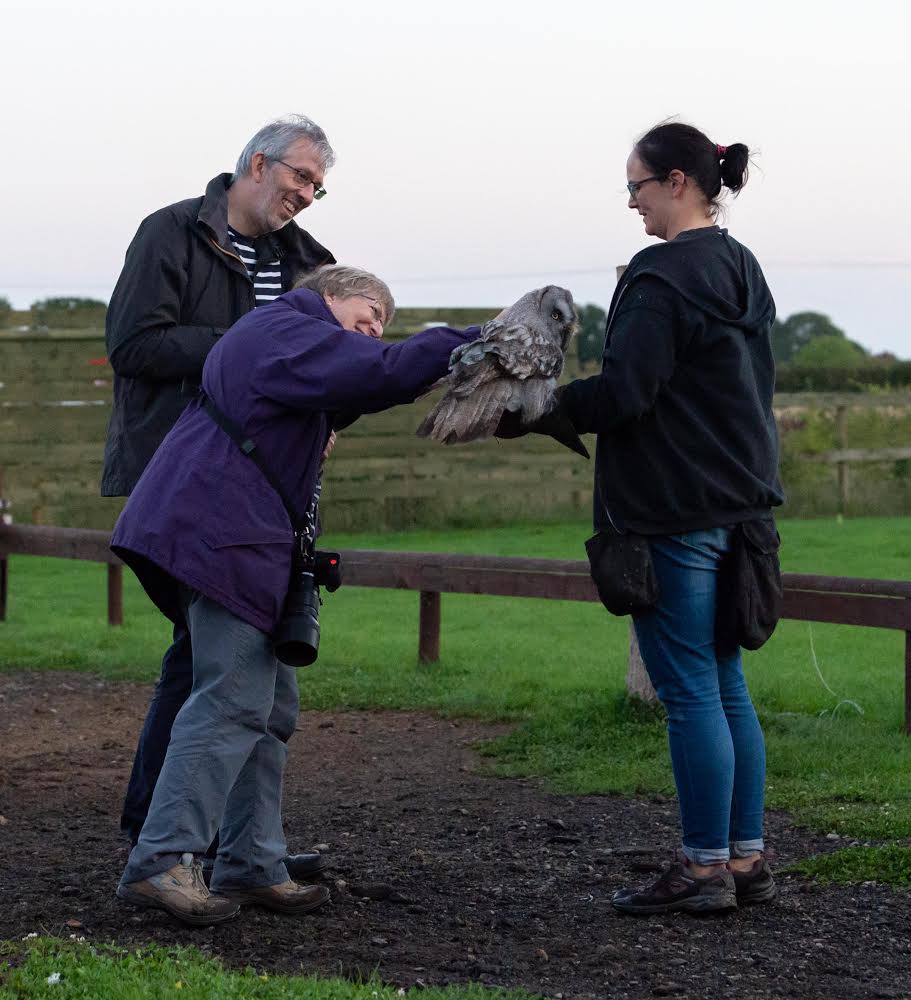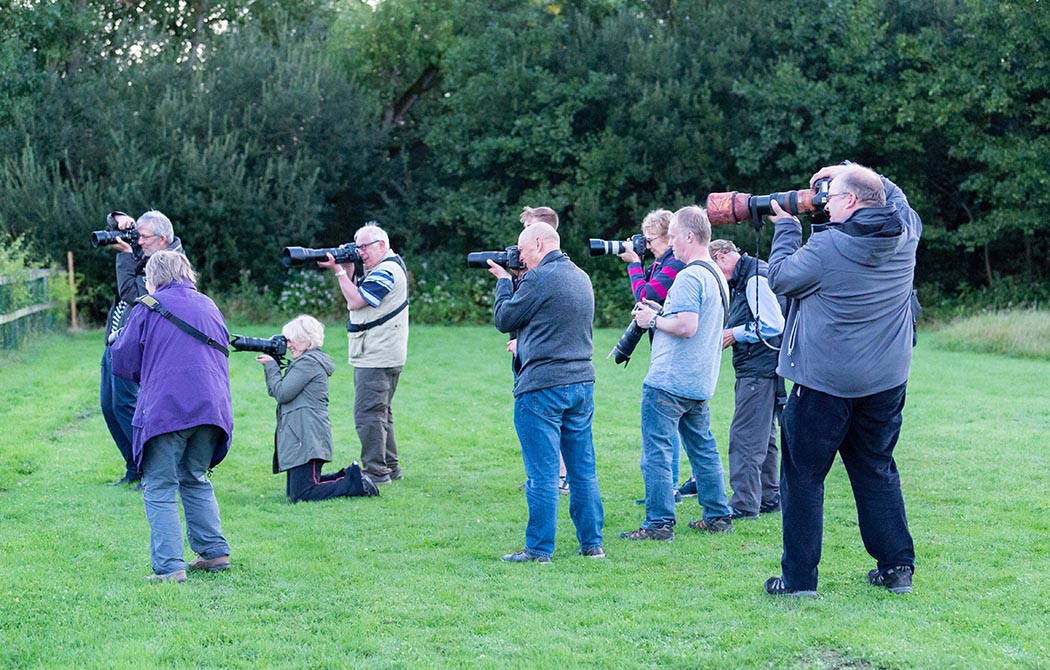 Night Shooting at Salford Quays
On 5th August a few members of the club met at Salford Quays to undertake some night photography. There were some great reflection on the Quays but due to the hot weather and clear skies the sunset was not as epic as we hoped. The image is by Eileen Jones.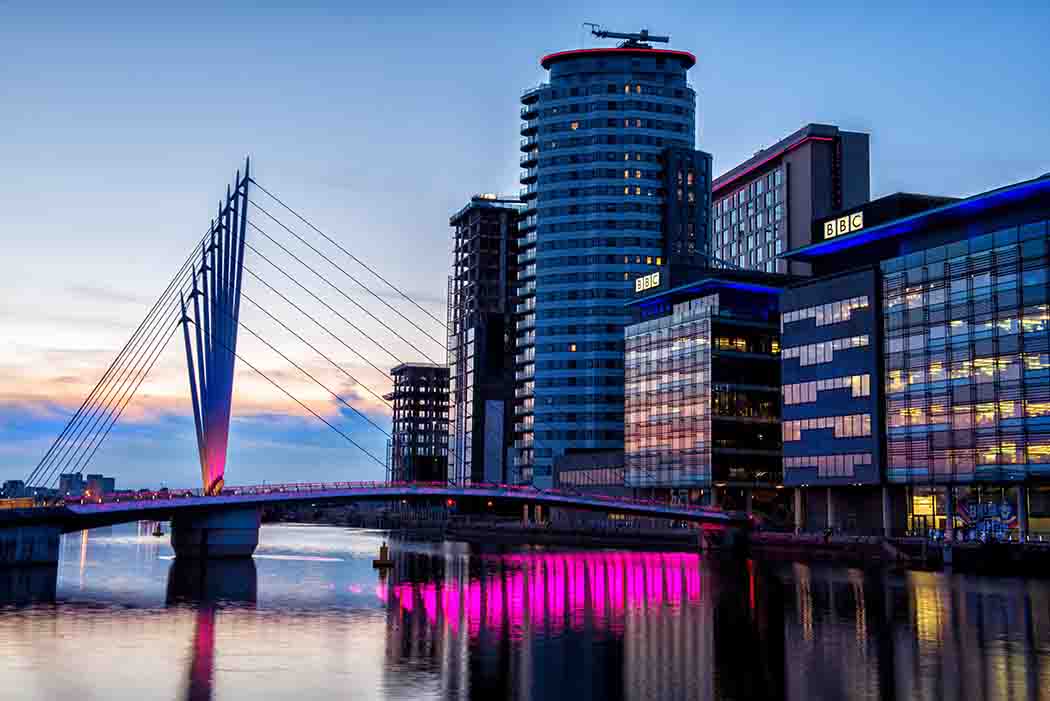 Newsletter
To keep you up to date on the latest events and news over the summer period please click this link for our June Newsletter.
Hardman's House Liverpool
A few images from the day during our tour of Chambre Hardman's Houce (NT) in Liverpool. Thanks Roy for the tour.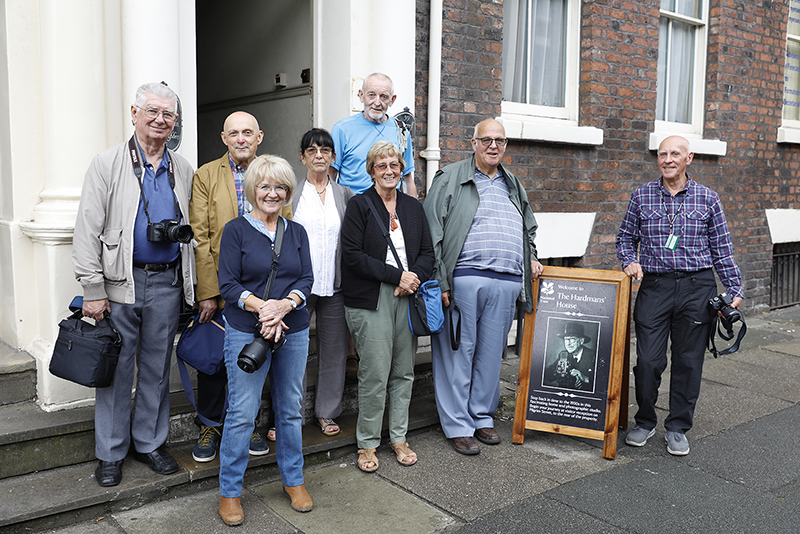 Radio Warrington
Our president Eileen Jones was a guest on the Art Show on Radio Warrington last thursday discussing all things photographic. Here is a picture in the studio with Andy Green.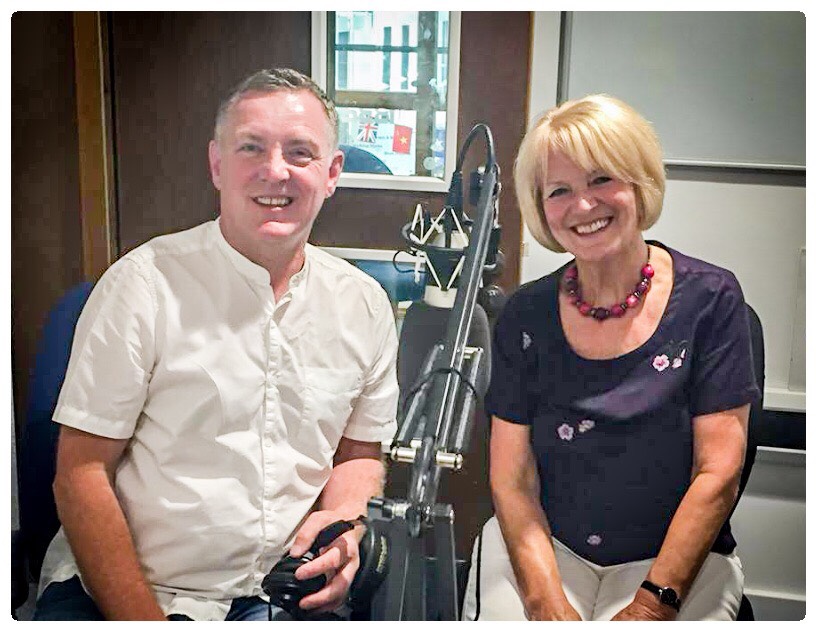 Summer Events
Salford Quays - this has been moved to the end of July, Date TBC
Originally, we had planned a Critique Group night at the Quays on the 26th June. But as we have been enjoying some lovely evening weather recently, Christine and I thought it would be a better idea if we organized an WPS Night Time Shoot at Salford Quays instead. Obviously, it will depend on the weather nearer the time, we will probably meet at Salford Quays around 7-ish but we will need to know how many are likely to attend in order to start the planning process. If this is of interest to you, can you please advise by email to Eileen. Its always nice to get together and meet other people on these type of events. If needed, some members will help you with night time camera technique's and it also promotes friendliness amongst the club members.
The Hardman's House - 21st July
Roy Wainwright (WPS member) is a tour guild for the National Trusts Property, Hardman's house in Liverpool. He has negotiated a block booking for members of the Warrington Photographic Society in July this year. A maximum of 6/7 people on each tour is permitted so we have 3 time slots if we can fill them. Please let Bob Robinson know as soon as you can if you/you and your partner would like to join us on the day. We will after the tour go on a walk of Liverpool, photographing the city and its people.
In addition to this, we are hoping to arrange another group activity. Listed below are some events that may be of interest to you. If you would like to attend, please indicate which of these events would suit you.
24th June .... Lancashire Power Boat Racing, at Carr Mill Dam.
14th July .... Pretty Muddy (Ladies covered in mud) at Heaton Park.
29th July .... ; Motocross/Dirt Bike Racing, at Norley.
Hope you can come along to these events as its always nice to meet members socially.
Set Subject for monthly competiton
As per previous season, a set subject has been set by the committe for next seasons monthly competion. The subject is 'people' and a definition will be available on the competition page.
This subject has been chosen because it has a wide range of choices for images that would suit all of our members. Our definition and interpretation of this subject is as follows:- "Individuals or groups, showing character, behaviour, customs or making social comment". Travel and street photography may be included.
Competiton Improvers Group
The critique group has been renamed the competion improvers group with immediate effect.
Critique Group - 15th May Cancelled
Due to unforseen circumstances, the critique group meeting on Tuesday 15th May has been cancelled.
Ilford Arcticle
Club member Martin Berry LRPS has been published on the Ilford Phot website, please see the link:;https://www.ilfordphoto.com/project-xpan/
External Competitions Results
LCPU Annual Print Competition: The LCPU Annual print competition results have been announced and Warrington PS has produced some excellent results which shows the amazing work the members are producing. A credit to you all and this means we qualify for the PAGB Print Competition next season to comptete with the top clubs in the country. Warrington PS position was: Colour - Second, Monochrome - third, Nature - First. Overall we were third only 3 points behind the winning clubs.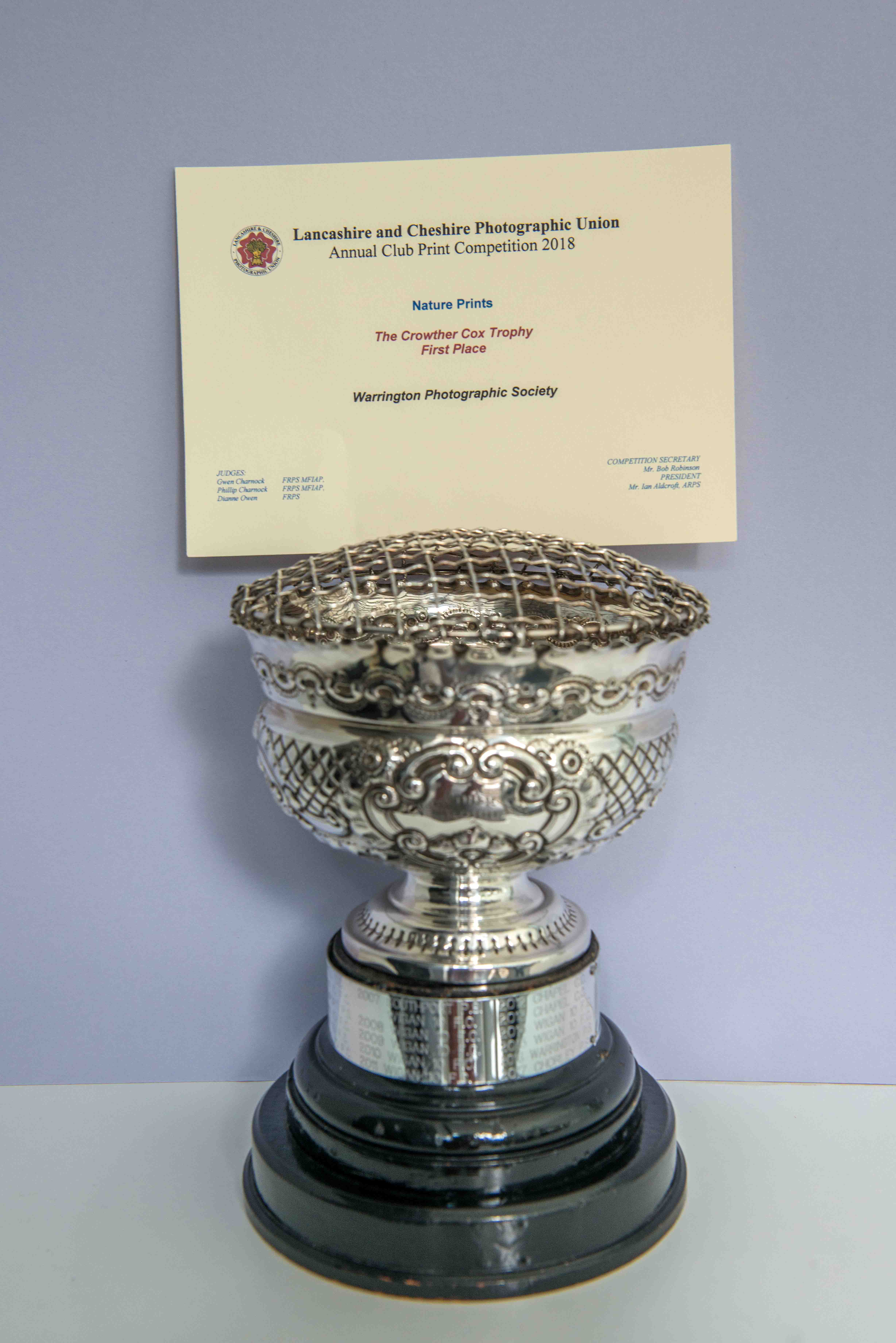 We recently received the Crowther Cox Trophy for our First place in the LCPU Nature Section.
PAGB GB Cup: After winning the 'small club' competition last years we entered the 'open' competition this year. We achieved 16th place (12th on points) out of 75 of the top clubs throughout the UK.
North Cheshire Knockout: After winning this competition last year for the first time in 46 years, this year we finished a proud 2nd place out of the 17 clubs entered.
LCPU Annual Club PDI: We improved from last year's and achieved the following: 2nd place in Mono, 3rd place in Nature and 6th in colour, overall 4th place.
Ellesmere Port PDI Panel: We imroved and came 2nd this year with a panel themed 'sporting action'.
Annual Exhbition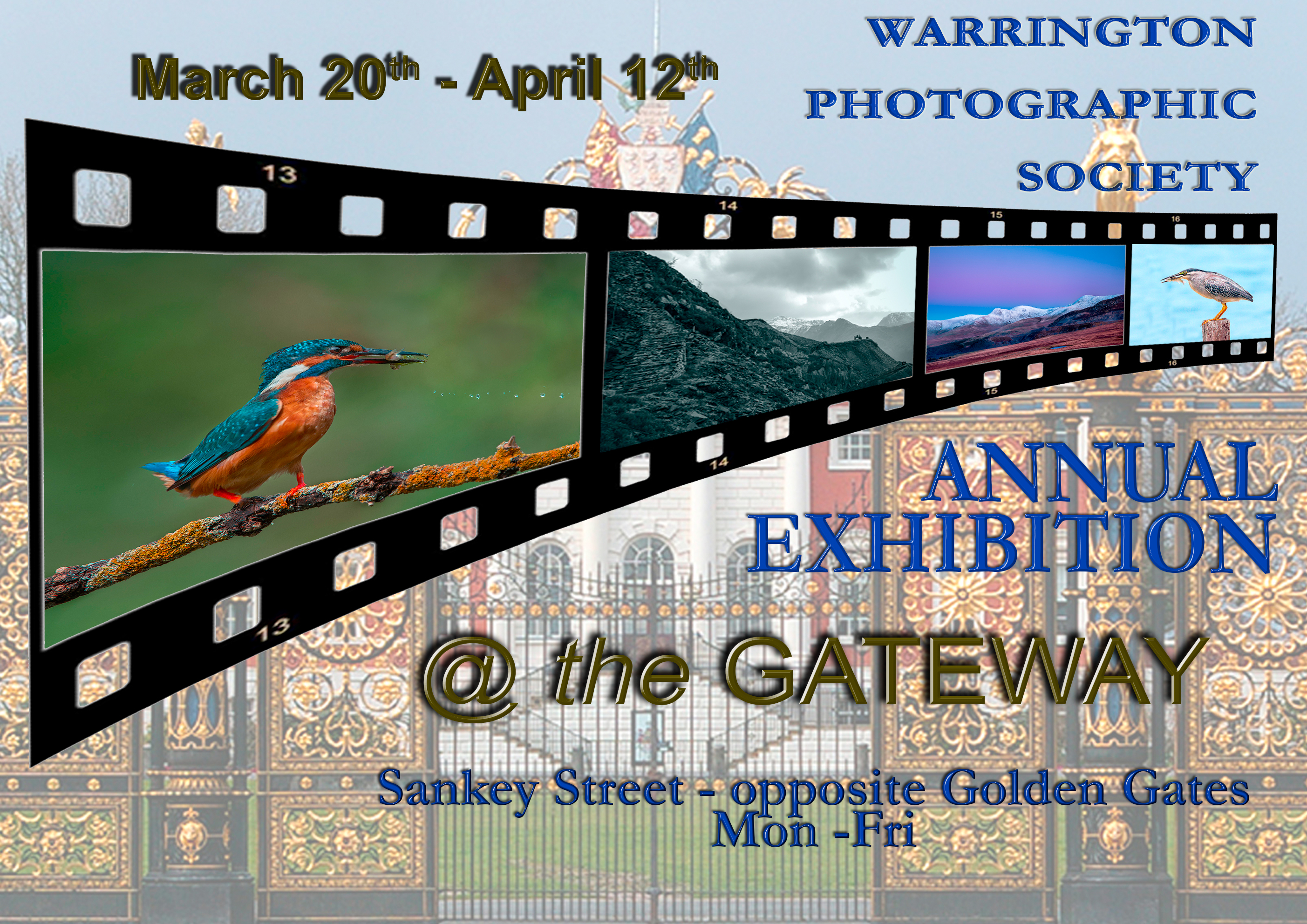 The Annual Exhibition will be displayed as per the poster above, we hope to see you there.
Here are some photographs from the opening night of the Exhibition with our honoured guest Wendy Boardman who presented the awards to the various club members.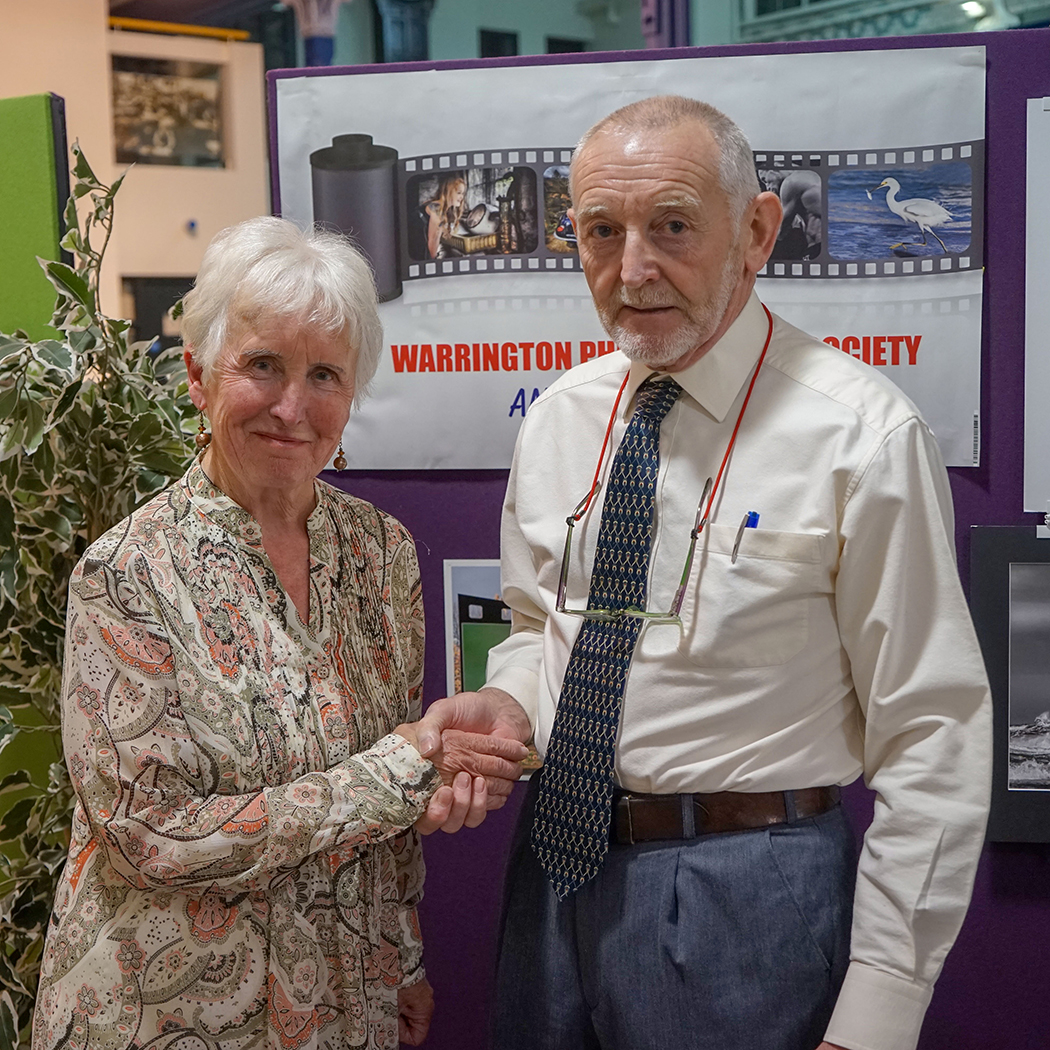 Presdient John Roberts welcomes Wendy Boardman ot the Exhibition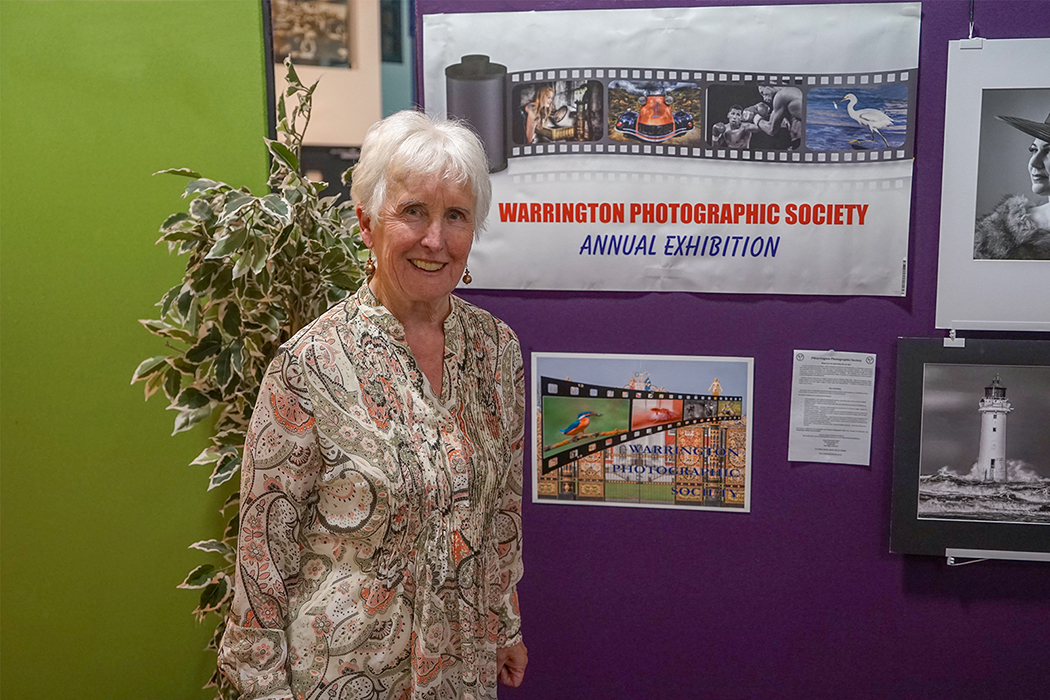 Wendy Boardman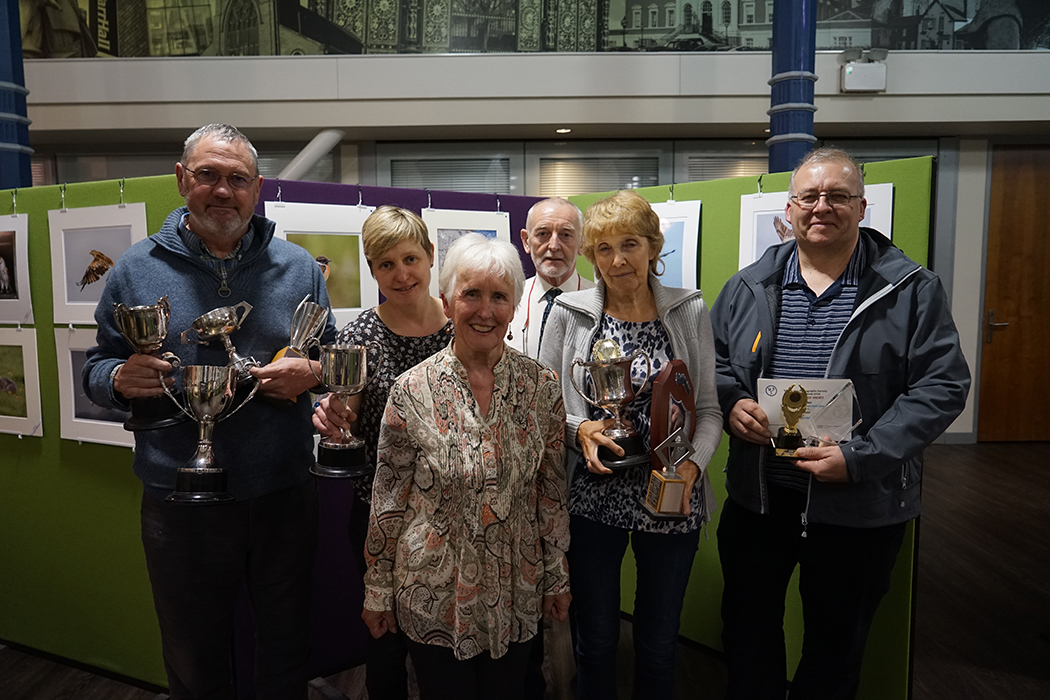 Some of the award winners at the Exhibition
The committee is pleased to announce that the Annual Exhibiton will be going ahead this season despite the lack of an Annual Exhibition Secretary. The hand in date remains unchanged as 6th March. The Gateway on Sankey Street has been booked for display of the exhibition from 19th March. We encourage all members to enter into the annual exhibition as it is a great opportunity to have your work exhibited in Warrington.
Lecture Changes
There are two lecture changes to the programme, Boyd Harris will now be presenting 'People and Mountains of Bhutan' on Tuesday 19th December so there will be no Christmas Fun evening. However, please bring along some nibbles for the tea break as normal. filling the spot on 3rd April will be Justin Garner 'HDR Techniques' which is a rebooking of his lecture whihc was missed on 26th September ealrier this season. Please come along they should be great evenings.
Saturday 25th November - St Helens Inter-Club
Warrington PS hosted the St.Helens interclub competition at the Quays Community Centre in Latchford, Warrington. Here are some images of the evening: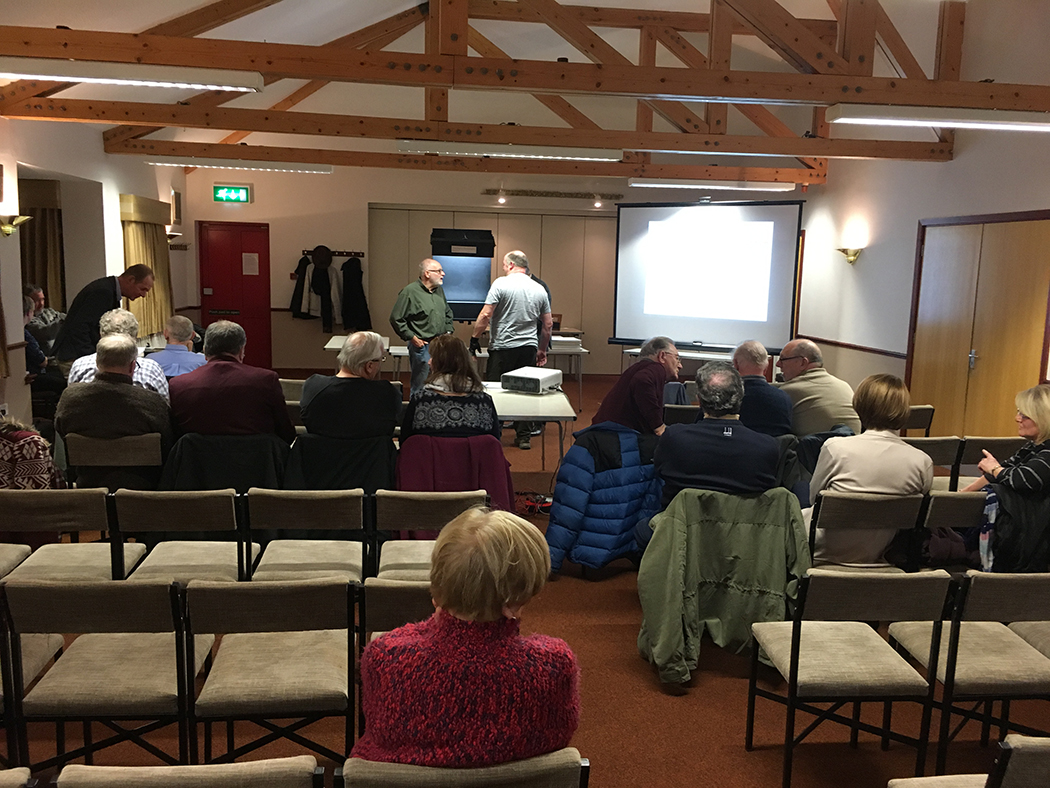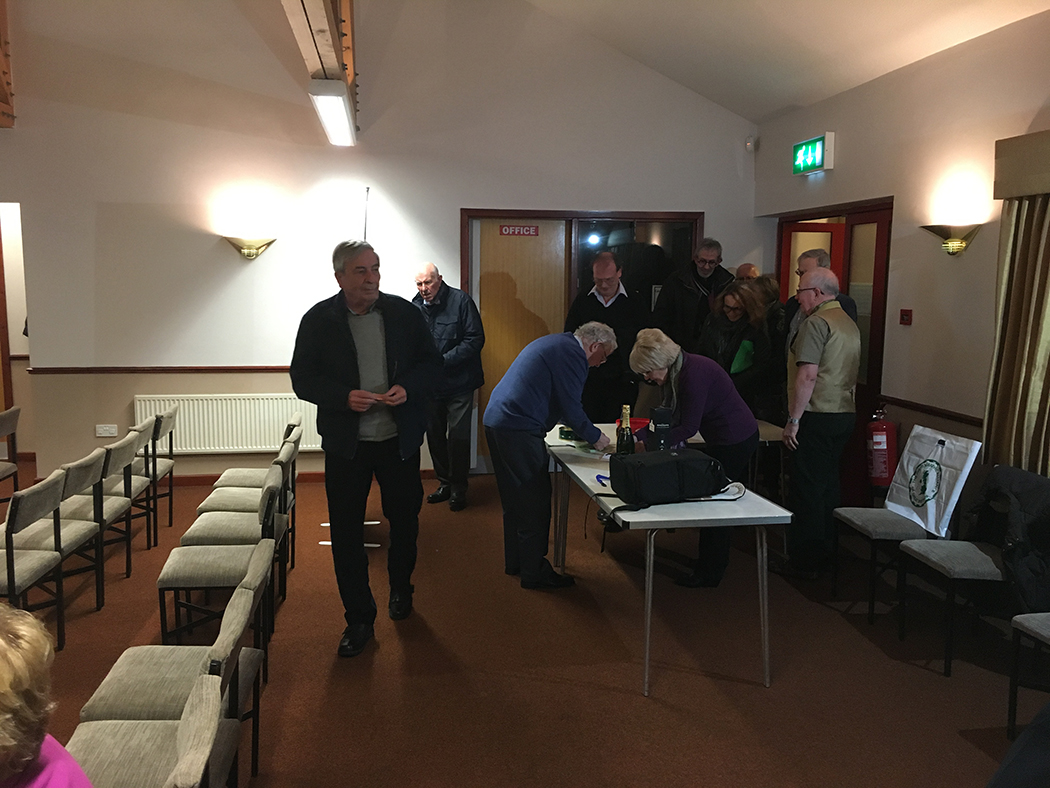 Tuesday 7th November - Frog Fish Photography
On Tuesday 7th November the club will be hosting 'Frog Fish Photography' with Nick and Caroline Robertson-Brown as visiting lecturers. They will be showing stunnig underwater images and discussing their techniques. Please come along as the evnining is open to visitors.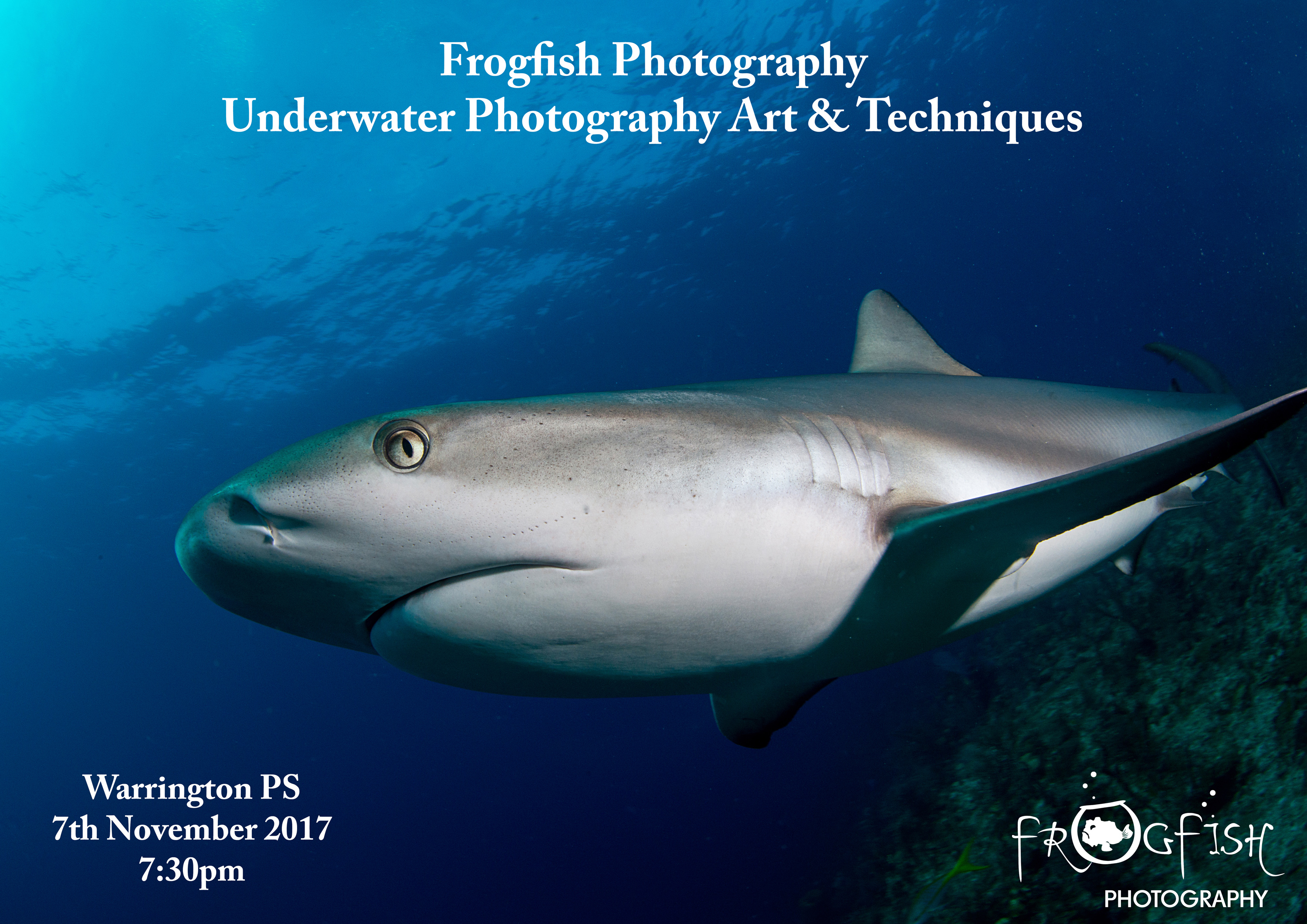 Tuesday 17th October - Terry DonnellyFRPS FSWPP FBPE MPAGB EFIAP
On Tuesday 17th October the club will be hosting Terry DonnellyFRPS FSWPP FBPE MPAGB EFIAP as a visiting lecturer. Terry has teamed up with Sony and Wilkinson Cameras to give a lecture entitled 'Mirrorless cameras in todays photography - with Sony UK'. Terry will show work from his three Fellowship panels and MPAGB, and discuss how mirrorless cameras have become his go to cameras in his commercial and personal photography life. Terry will demonstrate and discuss the benefits of shooting mirrorless in modern day photography.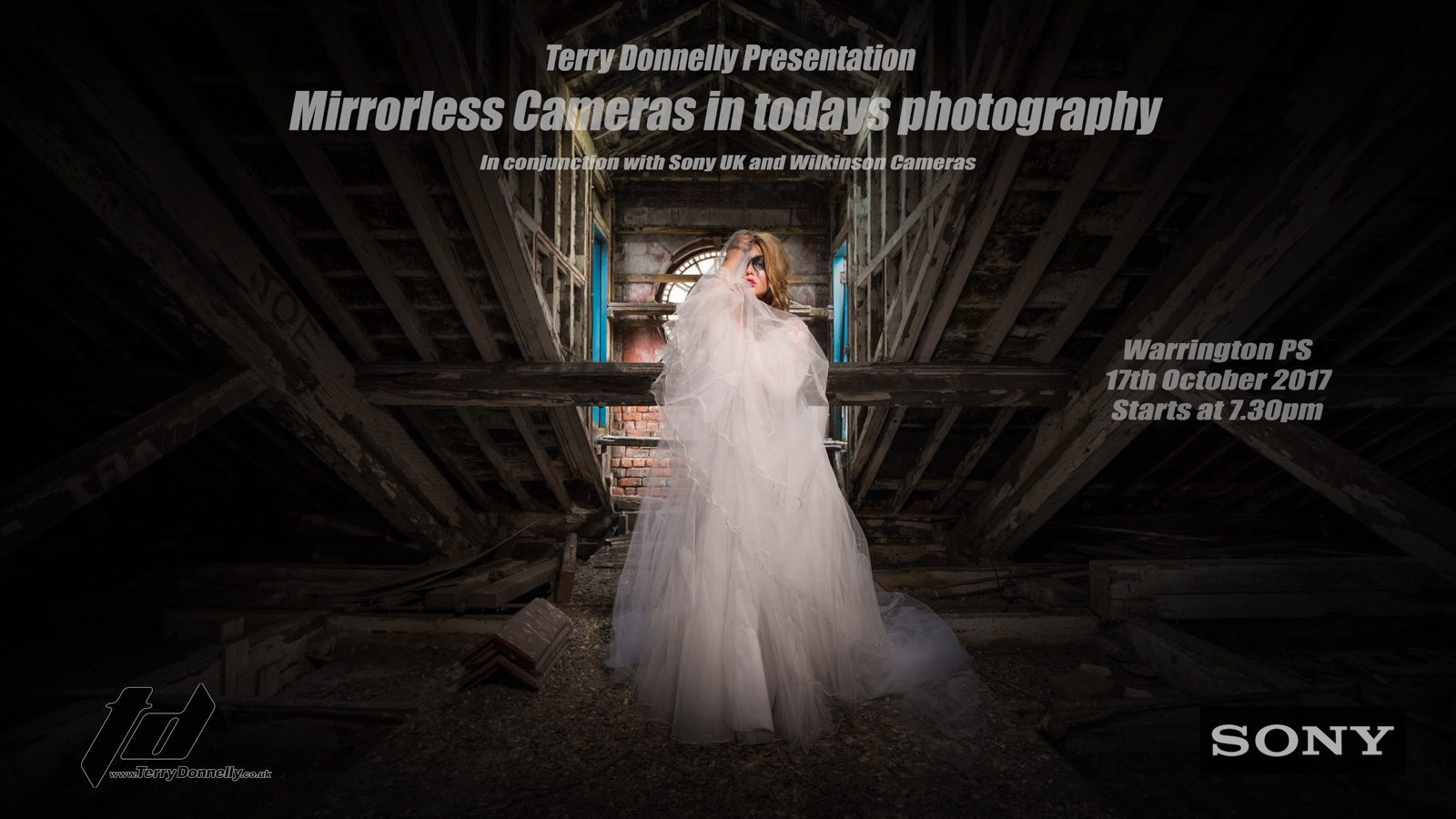 This should be a great evening, visitors are welcome with a small charge on the door.
Tuesday 26th September Lecture Change
There is a change to the programme on Tuesday 26th September due to an issue with the lecture booking. John Earnshore of Sale PS has stepped in at short notice and will be presenting his lecture 'The Fabulous Falklands' as below: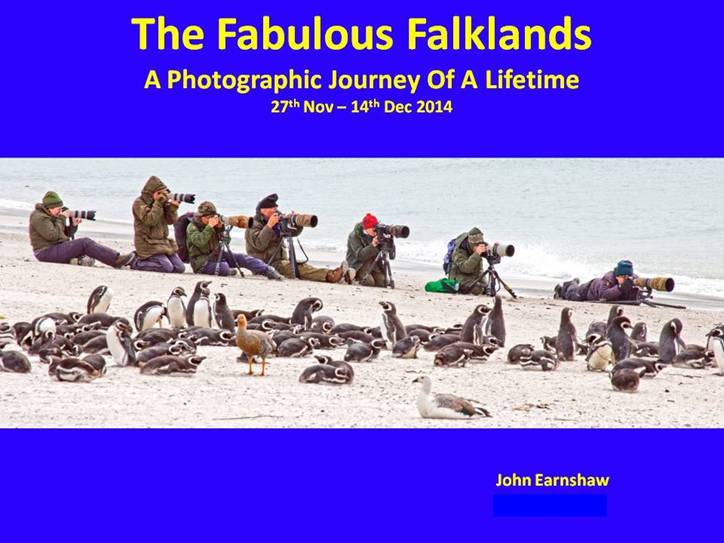 Monthly Competitions Guidance
The new digital image sizes are required this season, the revised guidance documents and rules have been added to the members area.
Season Starts on 12th September
The season started on Tuesday 12th September with a lecture on Iclenad in Winter by David Bibby EFIAP CPAGB BPE3. We hope you enjoyed the evening and we look forward to the season ahead.