President - John Roberts BPE1* CPAGB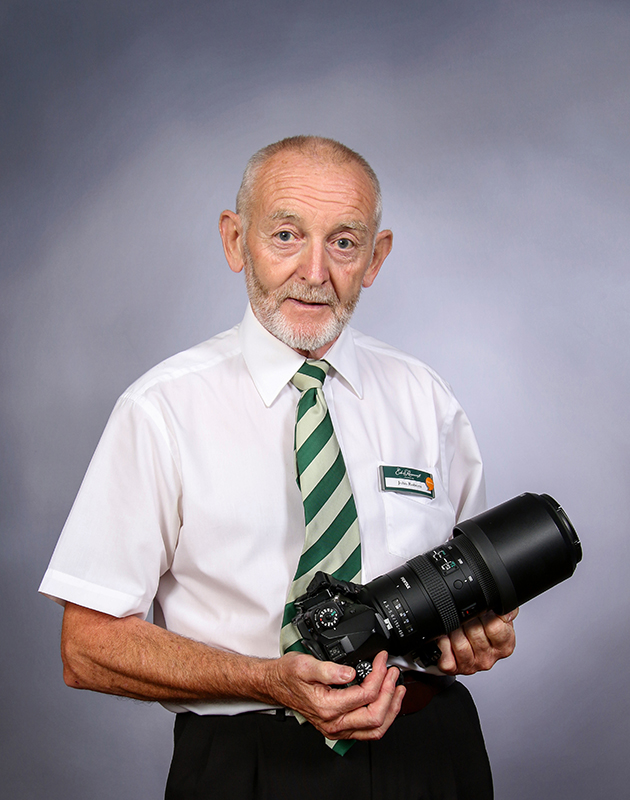 Greetings, I am John Roberts the current President of Warrington Photographic Society - welcome to our website.
As you browse through the various pages you will find a lot of information about us and our Programme of activites for the current season as well as the latest News and Member' 'Galleries etc. And of course, if you are local to Warrington (north west Engand that is!) or visiting the area, you are welcome to join us on one of our Club evenings.
As for me:
In the late 1970's and eary 80's I was an avid slides and dual projection member of the North Wales Camera Club but with a change of career I moved to video and sold my old SLR system. On retiring I treated myself to a DSLR and go to grips with computer post processing - or so I thought!
On retiring I also became a 'Trainee Chalet Boy' for a friend's Alpine Chalet company; I was abit more proficient as Ski-Guiding guets than at cleaning the loos! Some 4 years ago my knee and hip joints decided that 12 weeks of skiing a year was not on! That's when I joined WPS.
And how things have moved on in club photgraphy from the 80's.
It's in the last two seasons that I feel I'm making progress; managed a BPE1* and a CPAGB las season. With my passions for the mountains and snow, landscapes dominate my photography. However, I am consciously broadening my repertoire and one of these days I may even attempt a studion portrait, even if only to have a diaphanous model to blend into some of my scapes.
P.S. I am holding a Pentax K1, a true landscape DSLR!